The women fighting the coronavirus
Right at the beginning of the coronavirus pandemic, a distribution company based in northern Spain aligned itself with the new market requirements: in 2020, Pharmediq enlisted DACHSER's help to transport more than 100 million masks and other protective equipment to locations in Spain and other European countries.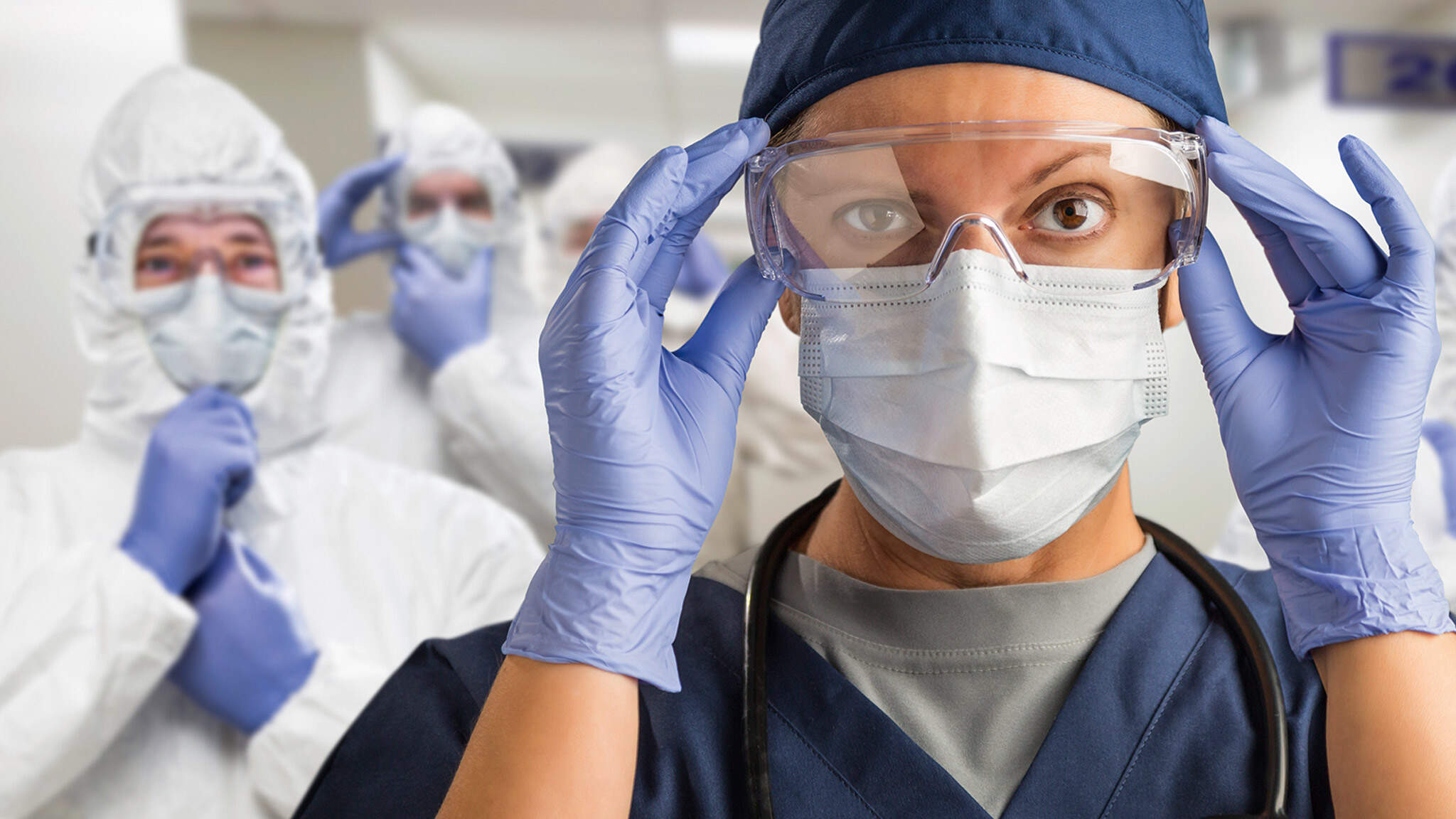 As the coronavirus pandemic took hold in spring 2020, Sofía Nogueira Sánchez and her team responded immediately by ordering several million euros' worth of face masks from abroad. Everything had been paid for and the transport organized, only for the authorities to put a freeze on the export of all pandemic-related goods. Sofía Nogueira Sánchez negotiated fiercely, ultimately appealing to the Spanish Ministry of Foreign Affairs. After six weeks of tough talks, the shipments reached their destinations in Spain.
"For us, giving up is simply not an option," Sofía Nogueira Sánchez says. In 2009, the business economist joined forces with pharmacist Patricia Antón Saavedra, and laid the foundation for their company. Both women had already worked for international corporations, an experience they found extremely frustrating: "Most large companies take forever to actually decide something," Sofía Nogueira Sánchez says. "Both of us have plenty of ideas and we want to put them into action quickly. That's why we decided to do our own thing. To sell goods to medical consumers, you have to respond immediately to market opportunities and make quick decisions. We're well suited to this dynamic."
The founders opened their first office in Oviedo in the principality of Asturias, northwestern Spain, in 2009. Today the company has expansive offices and storage areas in the nearby municipality of Morcín, serving the private sector as well as public institutions in Europe, the Middle East, Africa, and the US. Its product range focuses on medical consumables such as syringes, bandages, and items used in emergency medicine and clinical pathology. The current team comprises some 30 people, 65 percent of whom are female. Six out of seven members of the management team are also women. That's by design, Sofía Nogueira Sánchez says: "We know from our own experience that women have a tough time in business, not to mention in management positions. That's why our company makes a point of hiring people at the very start of their careers, especially talented young women."
Another success factor is having a reliable partner for transport logistics and Pharmediq has been working with DACHSER Spain since 2014. "Pharmediq evolved very quickly, and today it's among our target customers," says Blanca de Francisco, Site Manager European Logistics, DACHSER Spain, Asturias Branch. "Key factors in winning the Pharmediq contract were daily pickups and deliveries within Europe, real-time shipment tracking, and the level of safety and security we offer our customers." For distribution, Pharmediq primarily uses DACHSER's European overland transport network. The large transports from Turkey are full truck loads, supplemented by groupage shipments and deliveries via air and sea.
Imports for COVID products
The swift and seamless transport of medical products has become even more important during the COVID-19 era. "In 2020, our focus shifted almost entirely from international exports to the needs of the domestic market, and we established a continuous import line for COVID products," Sofía Nogueira Sánchez explains. Initially it was masks that were in highest demand, but in early 2021 that has shifted to other protective equipment such as coveralls, gloves, and goggles. To meet demand, the company hired more people and set up three new warehouses currently housing more than 1,000 pallets of COVID products. A smaller proportion of imports come from China, but 80 percent are from Turkey. "Thanks to supply contracts signed in 2020, we're working with factories there that manufacture exclusively for us," she says.
Sofía Nogueira Sánchez highlights time and again how working with DACHSER dovetails with Pharmediq's corporate philosophy: "Over the past year, the outstanding collaboration with DACHSER has been absolutely essential for us because the Asturias team led by sales manager Angeles Rodríguez Valcarcel precisely understands and meets our needs. There were periods when we worked around the clock for weeks on end. It wasn't unusual for DACHSER to have to organize transports under extreme time pressure—sometimes within a few hours. The team never failed to procure the right vehicles for us in record time and deliver the goods to Spanish hospitals within a day or two." Blanca de Francisco adds: "We're in contact with Pharmediq every day so we can anticipate and plan departures with absolute reliability—especially when it comes to key recipients such as the IFEMA auxiliary hospital in Madrid."
Pharmediq imported more than 100 million masks into Spain in 2020 alone and the company's sustained success is being recognized within the Spanish business community. In October 2020, Sofía Nogueira Sánchez won the regional finals of the prestigious CaixaBank Women in Business Award. The jury expressly praised her strategic vision, leadership qualities, and innovative strength.