Our warehousing services – the key to success
Together, more than 160 DACHSER warehouses worldwide, and 2.7 million pallet spaces form an essential component of our comprehensive supply chain solutions. With a standardized warehousing network, we offer a high level of quality, functionality and operational control. Anywhere in the world, you can count on reliable, punctual, and efficient implementation that precisely meets your individual requirements.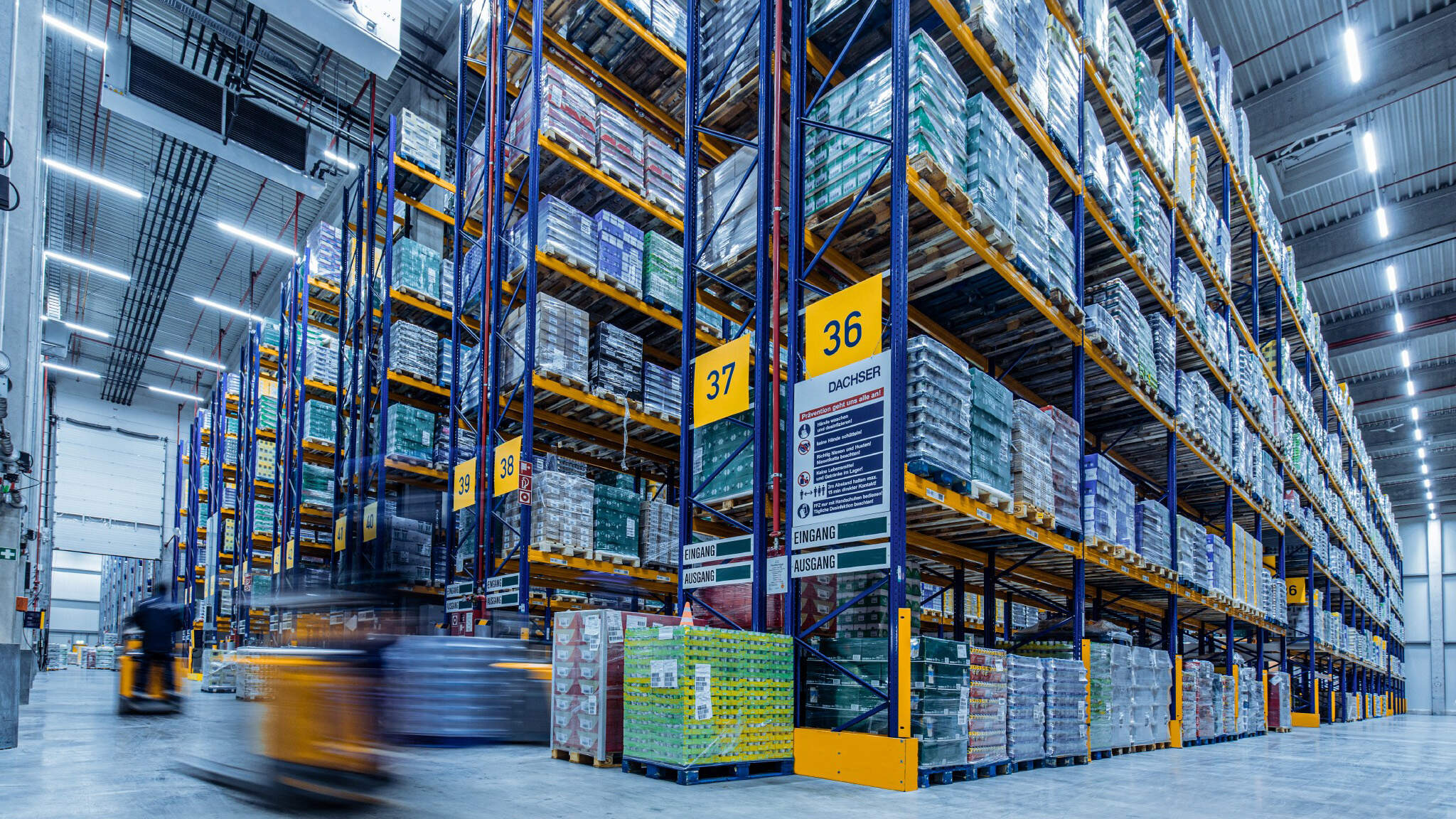 Contract logistics customers benefit from efficient processes
Our contract logistics customers benefit from tightly knit and optimally coordinated processes. You have access worldwide to your stored goods and picked orders, as well as the in-depth industry knowledge of our experts and our remarkable level of service. Through intelligent, efficient processes, and flexible use of equipment, we optimize the flow of goods in our warehouses. With our comprehensive, continuously optimized logistics concept for warehousing and transport services, we offer ongoing support to our partners with their procurement and sales markets.
Advantages of DACHSER Warehousing
Maximum flexibility with Mikado, our in-house developed IT system
Product-specific knowledge gained through the variety of our customers' industries
Fewer interfaces means faster communication
Process optimization from sender to buyer through extended cut-off times for distribution as well as extended picking times in the warehouse
Flexible response to seasonal peaks through the transfer of qualified staff in the DACHSER warehouse network
DACHSER Contract Logistics in detail
Professionalism is guaranteed through industry-specific solutions
All warehouse and process designs are individually tailored to your needs. With regard to your industry-specific requirements, we combine our various storage systems, manually or automatically, to create the optimal overall solution for you. We use different forms of storage depending on the product, for example high-bay warehouses, block warehouses, wide and narrow aisle warehouses, or small parts warehouses. Each item is handled as required by the customer as well as by legal conditions. We manage the professional storage of hazardous substances (DACHSER Chem Logistics) as well as the hygienic handling and temperature control at DACHSER Food Logistics, or the Value Added Services (VAS) required for your orders.
You are well connected with our IT
In all cases, the computerized control of goods in warehouses is based on our own warehouse management system, Mikado. The innovative software is an integral part of the end-to-end network and integrated DACHSER IT solutions. You set the level of integration – from manual, web-based delivery order entry via DACHSER eLogistics, to fully integrated data exchange via EDI.
Our categories: Multi User Warehouses & Dedicated Warehouses
You can choose from two warehousing categories: Our Multi User Warehouses, which offer the highest level of efficiency by bundling different customer transactions into one warehouse, as well as Dedicated Warehouses for individual and specialized warehousing solutions. On request, we will also take over your in-house logistics. As an external logistics partner, we control all cargo movements and optimize the overall logistics process of your company. We execute all the picking techniques and outsourcing strategies that you require. A continuous MHD and batch tracking is standard at DACHSER.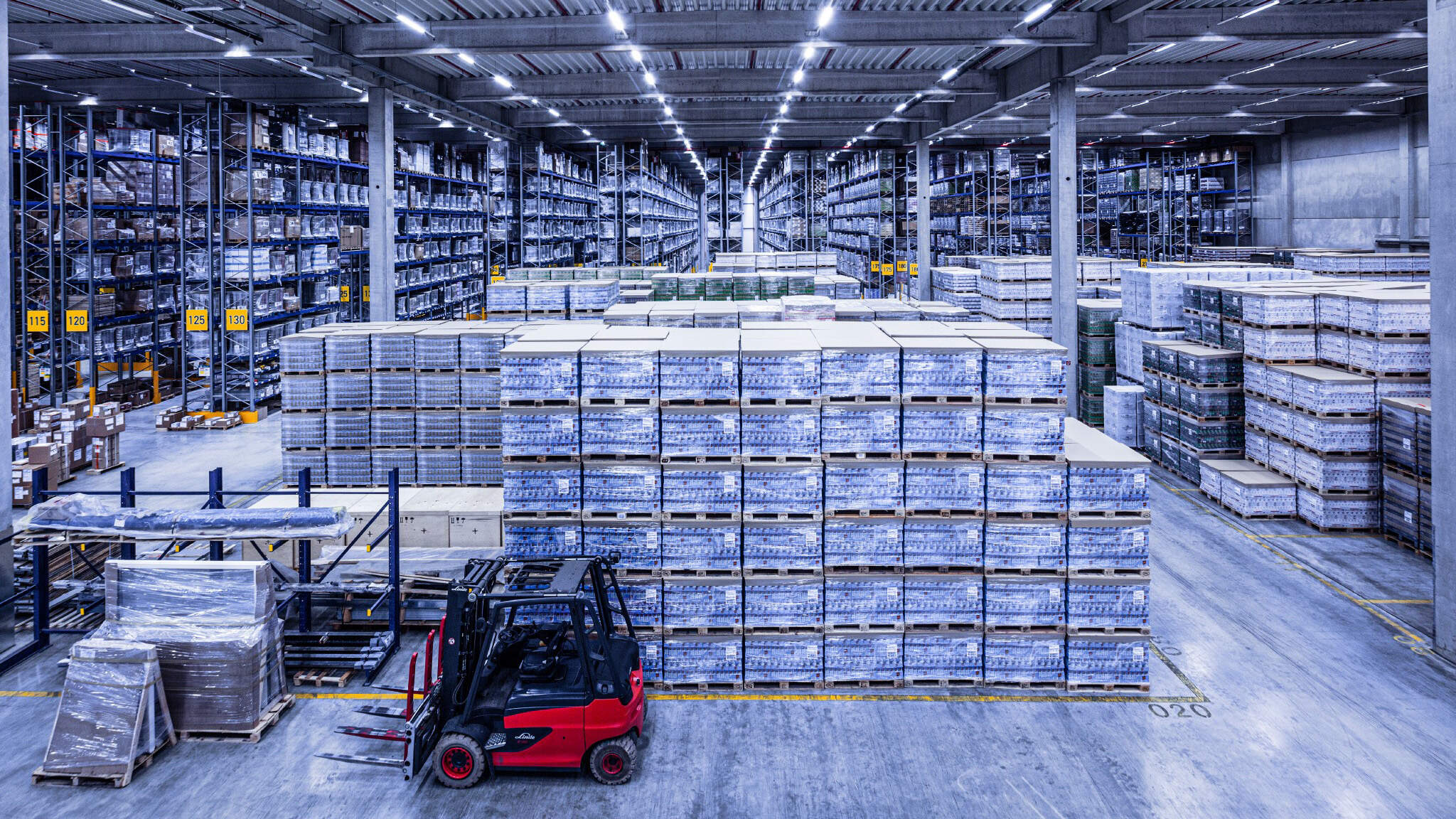 Looking for warehouse space available at short notice?
DACHSER Contract Logistics has capacities available! Here you will find available warehouse space.