The new DACHSER magazine issue 04/19 is here!
Renowned as they are for innovation and quality paired with tradition and craftsmanship, many products from Switzerland enjoy an excellent reputation worldwide. Among them Ricola cough drops, a classic sweet whose special recipe contains 13 herbs from the Swiss mountains.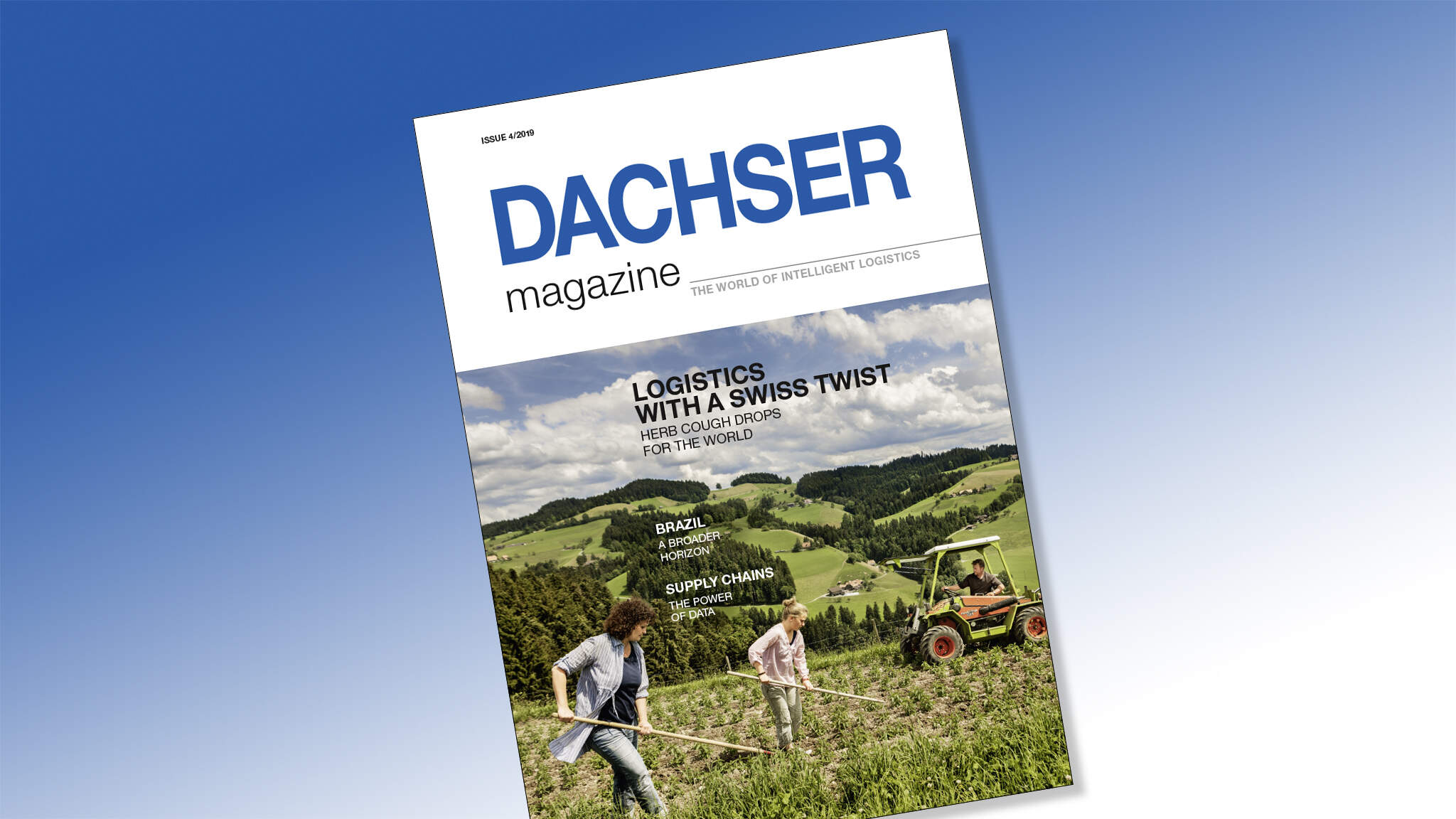 In this edition of the DACHSER magazine, you can read how this traditional Swiss product finds its way into global markets—an undertaking that calls for sophisticated logistics processes and trust-based collaboration. For ten years now, DACHSER Air & Sea Logistics Switzerland and Ricola have enjoyed a partnership built on exactly these qualities.
In other news, DACHSER's Brazilian country organization is celebrating its tenth anniversary this year, a good reason for us to take a closer look at South America's largest economy.
Würth, the global market leader in sales of assembly and installation material, also has grounds to celebrate following the recent opening of a new central external warehouse in the southwestern German town of Waldenburg. Find out about how DACHSER supports the trading company with its direct sales throughout Europe.
You can read these stories and much more in this issue.
Request your personal copy from your DACHSER representative, or download the PDF here. We hope that you enjoy reading the new issue of DACHSER magazine.