The new DACHSER magazine is here!
"A key part of the process – People in logistics." This is the theme of the latest issue of the DACHSER magazine.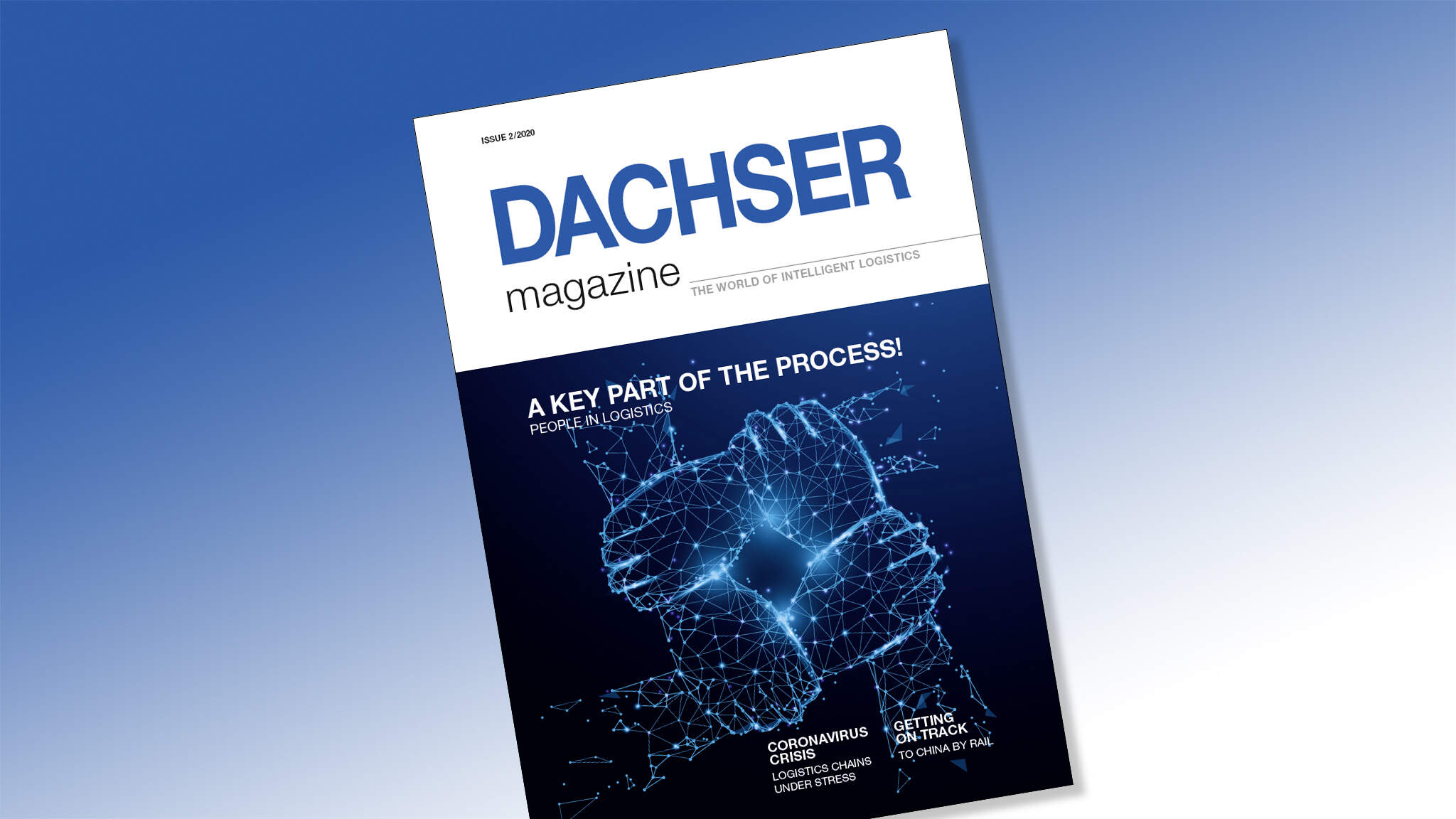 It is especially in times of crisis that it becomes clear what role functioning logistics chains play and how important the people who keep them running are—no matter whether they work in terminals, offices, or drive a truck. Read this issue's cover story to discover how, as the pace of life becomes ever faster, the DACHSER values are helping provide guidance, forge trust, and bring us even closer together. This is the only way to master the current challenges and emerge from this crisis stronger than before.
We also address the impact of this global pandemic in the article "Supply chains under stress." Turn to page 18 to read how DACHSER is ensuring maximum supply-chain stability for its customers and creating flexible solutions to support the international provision of medical supplies.
Truck drivers are among those facing significant challenges as they work every day under tougher conditions to bring fresh supplies to retailers and industrial customers. In an interview starting on page 30, a fleet manager and a short-distance transport manager share their experiences of the current situation and report on the new and greater level of appreciation for drivers.
This issue also features all the latest non-crisis news, including an overview of developments in alternative drive concepts starting on page 24.
These and many more stories from the world of logistics, as well as a wealth of useful information, await you in the latest issue of the DACHSER magazine.
Pick up your personal copy at your branch office, or download the PDF here. We hope that you enjoy reading the new issue of DACHSER magazine.