The new DACHSER magazine is here!
Champagne—there's virtually no other drink in the world that exudes as much charm, luxury, and joie de vivre. And it's not just the production of this top drop that calls for great care. Transporting it from the vineyard to the shelf or to an exclusive event requires top-quality logistics.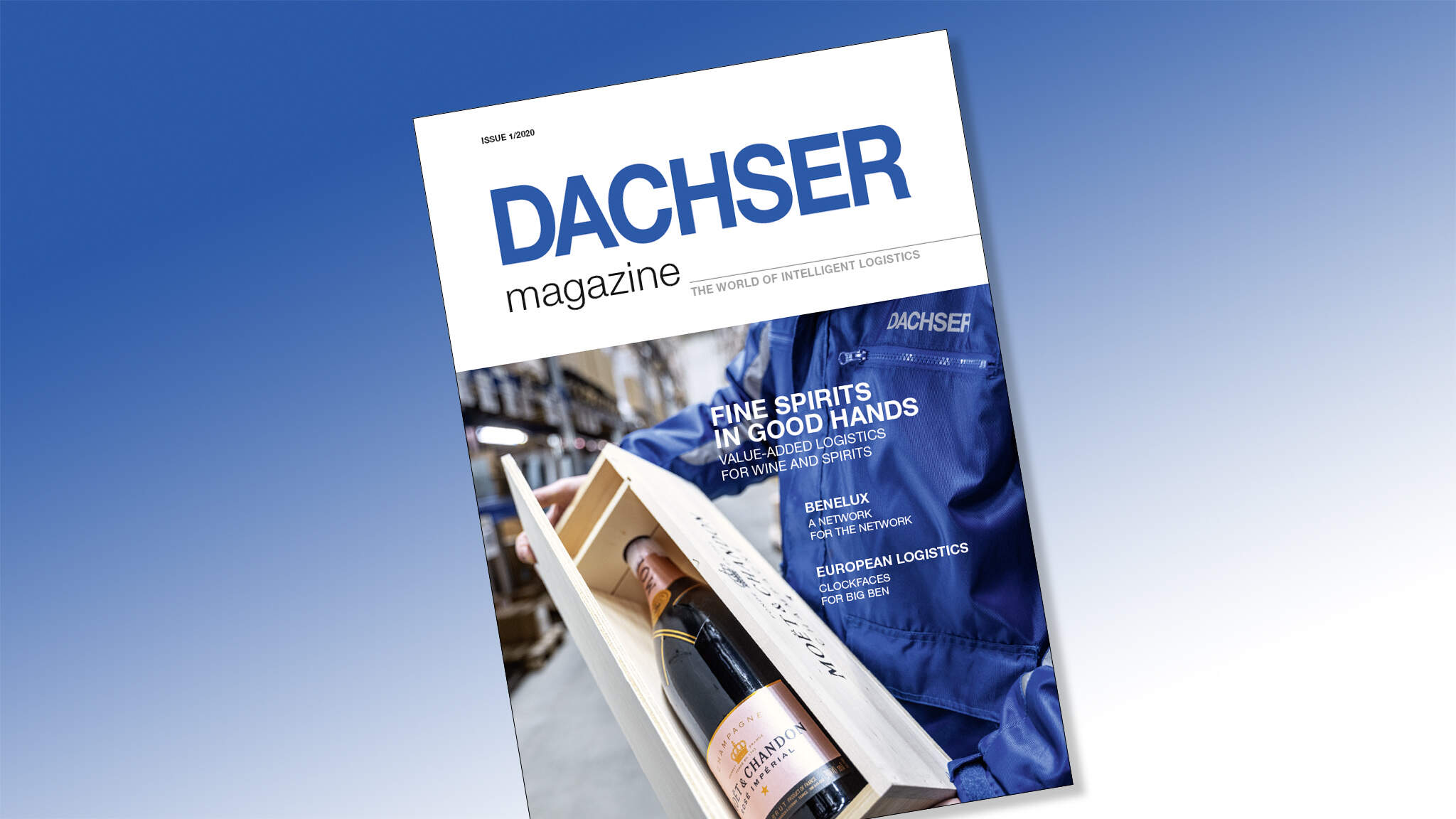 DACHSER handles a wide variety of tailored services for Moët Hennessy Deutschland's top brands: from the transport and warehousing of goods to picking, display building, custom engraving, and event logistics. Turn to page 4 to discover why the finest champagne is in the best possible hands with DACHSER.
Also in this issue we take you to the Benelux countries, one of the world's key logistics hubs. DACHSER has operated its own branches in the region for the past 45 years, offering its full range of logistics services: air freight at the region's international airports, sea freight at its key international ports, overland transport supported by a tight network of branches, and a range of warehousing services that is expanding all the time. Starting on page 28 you'll learn how all these different services can be interconnected—tailored to each customer and all from a single source.
And speaking of tailored, this issue also features the work of Lamberts Glassworks, a Bavarian company of great tradition. Lamberts is manufacturing top-quality glass for the new clockfaces of Elizabeth Tower, better known as Big Ben. This issue tells the story of how DACHSER delivers the glass to the UK in the most reliable and straightforward way possible.
These and many more stories from the world of logistics, as well as a wealth of useful information, await you in the latest issue of the DACHSER magazine.
Download your personal copy here. We hope that you enjoy reading the new issue of DACHSER magazine.