The new DACHSER magazine is here
"Nothing is more constant than change"—wise words that seem to be everywhere at the moment. As the world turns faster and faster, the pace of innovation and the pressure to change are increasing in logistics as well. In the latest issue of the DACHSER magazine, we report on what our company and our customers are doing to address pressing problems of the future.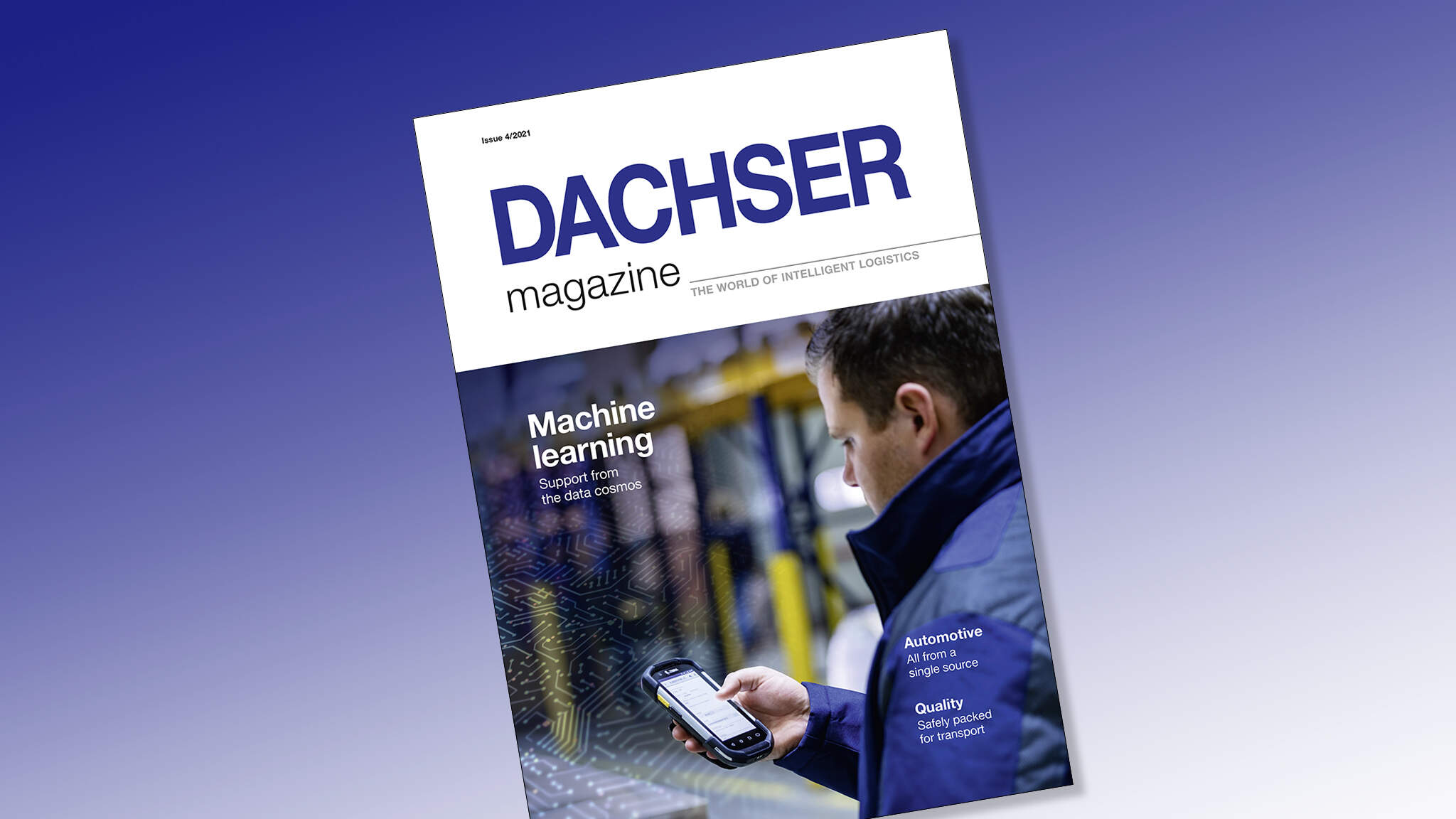 Our cover story takes a look at artificial intelligence, or more specifically machine learning. This is where intelligent algorithms delve into data from day-to-day operations, constantly learning as they go. What they learn then helps the people in front of the screens to better plan capacity, enhance data quality, and optimize processes. For details, turn to page 6.
This time of change and innovation also extends to the automotive industry. Today's vehicles are packed full of sensors that help ensure convenience and safety, and the rising popularity of electric drives is pushing up demand for complex components. Aptiv, one of the world's leading suppliers to automakers, turns to DACHSER's Automotive Logistics industry solution to ensure reliable supply chains for its manufacturing facilities in China—and by extension the mobility of tomorrow. The full story begins on page 16.
Another state-of-the-art technology that's always on the move are automated guided vehicles (AGVs), currently being tested in two DACHSER warehouses in a bid to spare employees from routine tasks. Starting on page 28, we explain how these AGVs work.
You'll find these and other stories about innovative technology, clever ideas for today and tomorrow, and the people behind them in the pages of this issue.
Pick up your personal copy at your branch office, or download the PDF here. We hope that you enjoy reading the new issue of DACHSER magazine.