DACHSER showcases its digitalized integrated logistics solutions at ITAP Singapore
With the motto "Optimal Fulfilment Through Integrated Connectivity", DACHSER Singapore exhibited at the industrial tradeshow with a Virtual Reality (VR) station and presented its IT capabilities at the Sandbox presentations platform.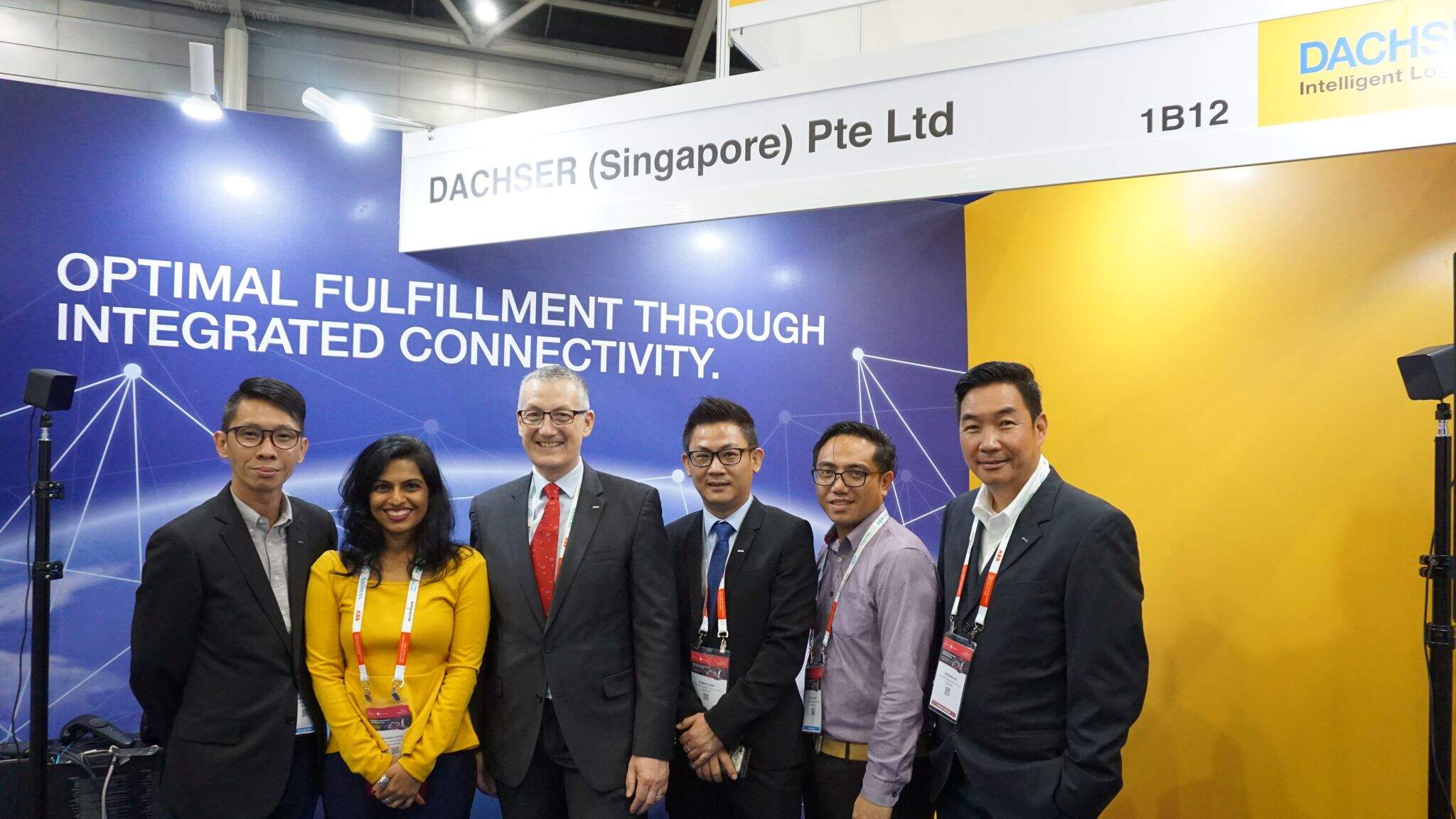 In October, DACHSER Singapore participated as an exhibitor at the Industrial Transformation Asia Pacific (ITAP) 2019 for the second consecutive year. ITAP is the Asian counterpart of the iconic Hannover Messe, a leading industrial tradeshow and the region's premier event for promoting Industry 4.0. This year's exhibition attracted more than 18,000 attendees from 55 countries and 350 exhibitors from 30 countries.
Industry 4.0, originated from Germany, is now adopted worldwide at varying stages of implementation. With Singapore and Germany facing similar challenges such as an ageing workforce, industrial automation is one way to overcome such challenges, and improve productivity
With interconnectivity being a key theme at the event, the DACHSER booth was aptly themed "Optimal Fulfilment Through Integrated Connectivity". DACHSER Singapore's position at the event as the only logistics service provider, served as a representation of the interaction between integrated supply chain solutions and industry 4.0 within the context of the global value chain.
Visitors got to know DACHSER by visual tools and informative presentations
The Virtual Reality (VR) station at the DACHSER booth drew some crowds and provided an opportunity for the team to present DACHSER's contract logistics capabilities. Booth visitors were curious to experience and interact with our virtual warehouse space.
At the "Sandbox" presentations platform, Frank Stadus, Managing Director Air & Sea Logistics Singapore, led the DACHSER team with Katharina Klaeser, Regional Key Account Manager, and Sunanda Dutta, Inside Sales from the local sales team to present DACHSER's IT capabilities. The focus of the presentation was the in-house built homogeneous IT landscape which provides a digitalized and transparent platform for data exchange, and at the same time offers reliability in terms of IT security.
Stadus believes that DACHSER's participation at ITAP is a commitment to expanding the business and increasing its presence within the Asia Pacific, a region with a rapid growth in technology. "Our dedicated local team had the opportunity to not only network with professionals from a broad range of industries such as electronics and biotechnology, among others, but also to present DACHSER as a reliable partner in providing integrated logistics solutions," Stadus concluded the success of the tradeshow.