DACHSER invests in the Netherlands
The groundbreaking ceremony for the expansion of the DACHSER Logistics Center Rotterdam in Waddinxveen, South Holland, was held in mid-December. Thanks to the construction of a new warehouse, DACHSER can offer its customers even more storage capacity.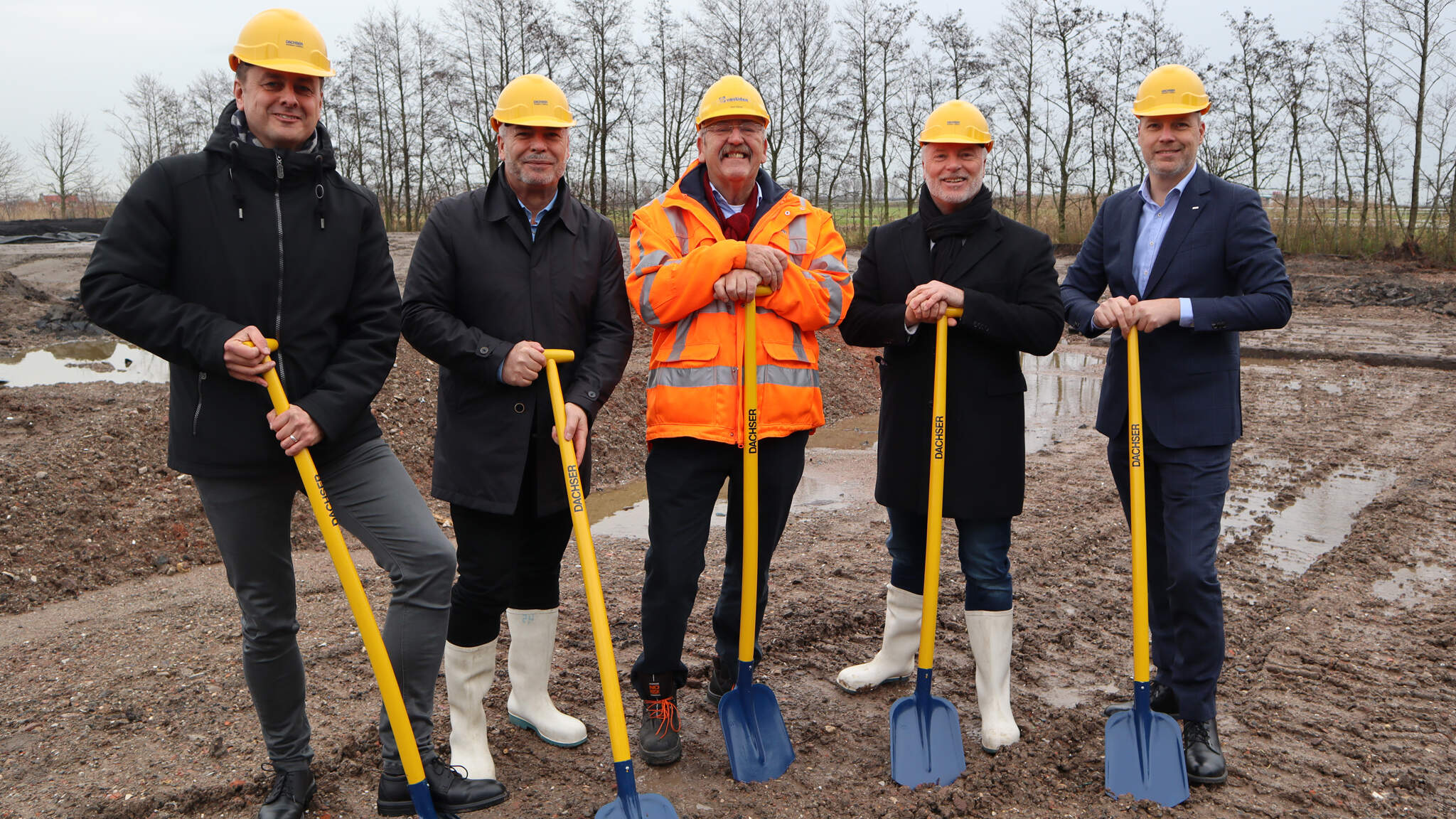 The new warehouse is expected to be operational as of October 2020 and offers 17,278 m2 of storage capacity. This expansion means that the logistics provider in Waddinxveen will then cover 93,000 m2, including more than 50,000 m2 of storage space. Around 30 new jobs will be created on the back of the expansion. "With the expansion, we want to create room for strong growth in contract logistics while also strengthening the synergy among the activities in warehousing and the distribution network. Innovation, digitalization, and investing in jobs and people are important pillars of our regional business strategy," says Aat van der Meer, Managing Director DACHSER Benelux.
Strategically well situated
Thanks to the warehouse's location at the logistics hotspot in Waddinxveen, DACHSER can offer its customers strategically well-situated storage space: close to the port of Rotterdam and on several major transport routes. The logistics center in Waddinxveen is well connected to the European market with 90 direct European groupage departures daily. With its close link to Air & Sea Logistics, DACHSER reaches all relevant markets worldwide from Waddinxveen.